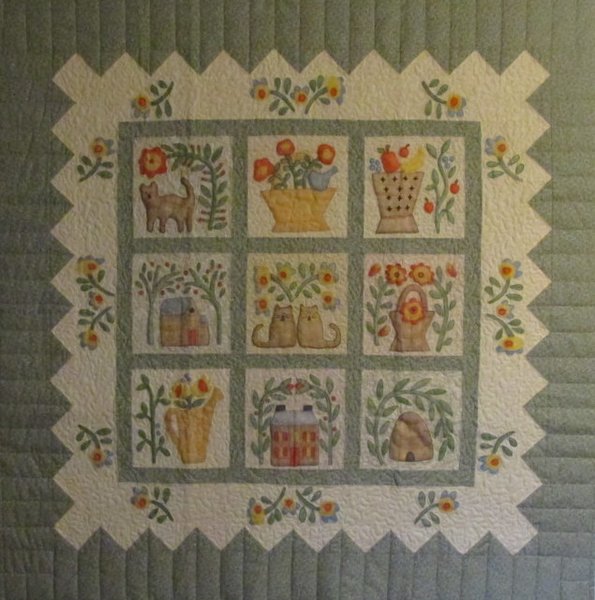 Z4 Shades of Baltimore
Baltimore album blocks are colored with Crayola crayons then a stem stitch embroidery surrounds each motif. Pictures two and three show a close up of two of the blocks. A soft green sashing sets the blocks apart and makes the first border. The second border has flower motifs, see picture four. The final border is the same green as the sashing and looks like a picket fence. The backing of the quilt is a soft green and tan toile print. There is a rod pocket attached so the quilt is ready to be hung on your wall.
Finished size is 48" x 48".

Featured Products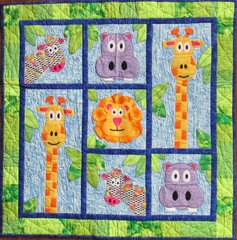 Blake's Jungle
$8.00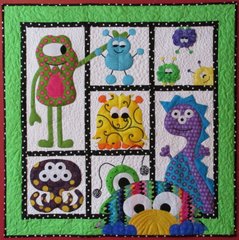 Morgan's Monster Madness
$8.00