There's a Bunny in My Basket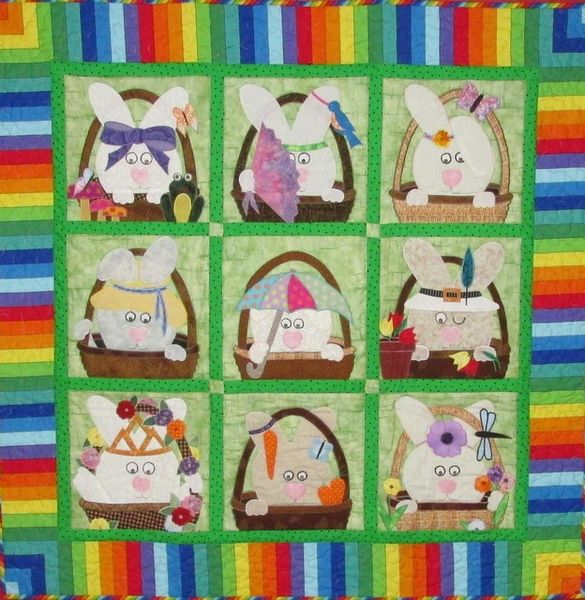 There's a Bunny in My Basket
Happy bunnies are peeking at you from a basket. The CD contained patterns and direction for both quilts. One quilt is all fusible while the other has many dimensional elements. You can peek behind the bunny's fan, or under her umbrella. One bunny has floppy ears and a carrot dangles from another bunny's ear .
Approximate size 42" x 42".
Quilts with dimensional elements should be used as a wall quilt only. Small items could come loose from the quilt and become a choking hazard.

Featured Products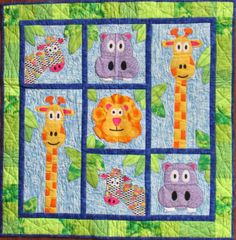 Blake's Jungle
$8.00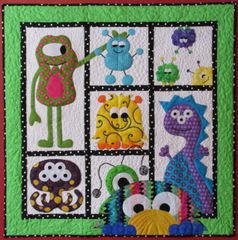 Morgan's Monster Madness
$8.00