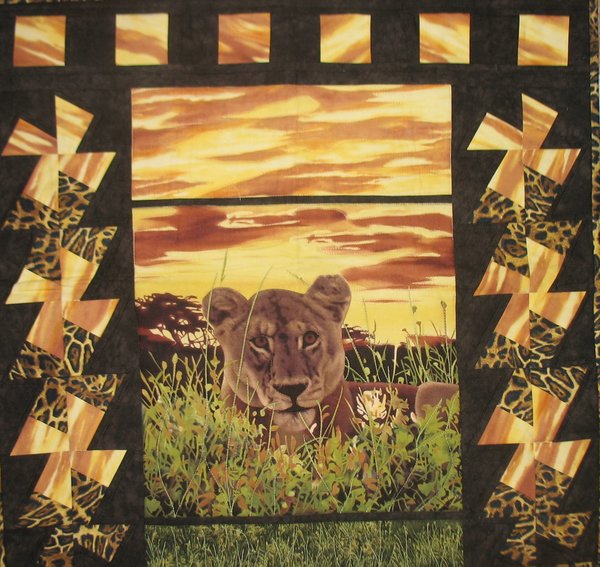 Z1 On the Savannah
This beautiful wall quilt features a lioness hiding in the grass on the Savannah. It is bordered on the sides by pinwheel blocks and along the top with small squares of the sky fabric The pictures show the whole quilt, a close up of the lioness and the back of the quilt. The quilt is machine quilted.
The quilt comes complete with a rod pocket for hanging.
Quilt measures 25"w x 24" l.

Featured Products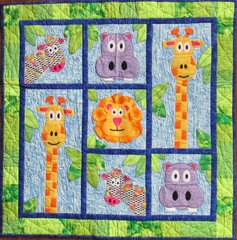 Blake's Jungle
$8.00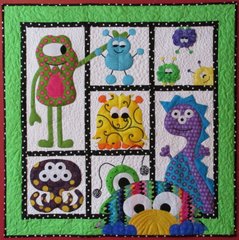 Morgan's Monster Madness
$8.00